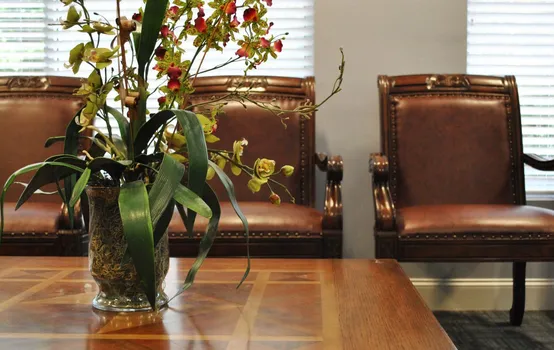 INFORMATION FOR NEW & RETURNING PATIENTS
At the Raleigh-Durham dental office of Dr. Aaron Tropmann and Dr. Gary Oyster, we strive to provide our patients with comprehensive dental services, including general dentistry, cosmetic dentistry and orthodontic treatments. We want to make your visit as efficient and comfortable as possible, which is why we provide you with all necessary information on patient forms, dental insurance and financing upfront. Filling out forms and dealing with insurance can seem daunting, but the friendly, knowledgeable staff at the dental office of Dr. Tropmann and Dr. Oyster will do their best to make your visit a smooth one.
To help your first visit to the dentist office of Dr. Tropmann and Dr. Oyster be as efficient as possible, feel free to print and fill out all necessary patient forms before your visit.
We are available to answer any questions — just give us a call at (919) 876-2087 if you need assistance.
DENTAL INSURANCE INFORMATION
At the dental office of Dr. Tropmann and Dr. Oyster, we make it our priority to provide our patients with comprehensive family dental services at an affordable price.  As a courtesy and convenience to our patients, we will file insurance upon presentation of current insurance or Medicaid cards at each dental office visit.
Every effort is made to accurately calculate patient co-insurance, but sometimes the exact amount is not known until the claim is filed. We base our estimates on an average dental policy. However, it is important to keep in mind that your insurance carrier may not completely cover our estimated amount, or may deny the claim completely. In the event of this situation, you will be financially responsible for the payment of all applicable dental services.
If your insurance company sends you a request for additional information, please return it in a timely manner. Without this information, your insurance company may withhold payment and you will be responsible for the balance.
Keep in mind that insurance coverage must be updated and reviewed at the time of dental treatment. If coverage cannot be confirmed, the patient will be responsible for payment at the time of service via cash or credit card.
Dental Financing Options
Patients with confirmed dental coverage are required to pay all applicable deductibles and copayments on the day that they receive treatment.
For your convenience, the dental office of Dr. Tropmann and Dr. Oyster offers CareCredit payment plans . You may apply for CareCredit in our office, or prior to your dental visit by phone or online. You can reach CareCredit at 800-365-8295 .
The dental office of Dr. Tropmann and Dr. Oyster accepts the following payment options:
Visa, MasterCard, American Express and Discover debit and credit cards
Personal checks and cash
CareCredit dental financing payment
Questions? Get in touch with us for more information about patient forms, dental insurance or dental financing options at our NC Triangle-area dentist office. We are happy to address any concerns you may have.
Call Dr. Aaron Tropmann and Dr. Gary Oyster for the best family dental care. We serve the Raleigh-Durham area, including Cary, Apex, Chapel Hill, Morrisville, Wake Forest, North Hills, North Raleigh and more.